17 October, 2019
A Great Adventure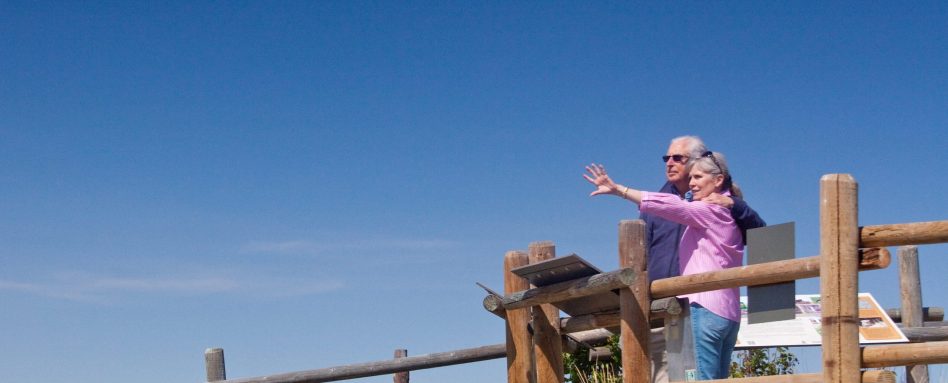 A message from Deborah Apps, President & CEO of Trans Canada Trail
As I near the end of my tenure as President & CEO of Trans Canada Trail, I have been reflecting on the incredible opportunity I have been afforded, to connect with Canada and Canadians. What an adventure we have had together! It has been a privilege to work with so many Canadians, dedicated to giving back to our country; to lead a project, launched in 1992 by Dr. Pierre Camu and Bill Pratt, which became a gift from Canadians to Canadians in celebration of our 150th anniversary of Confederation. Over my past 12 years as President & CEO of TCT, we have rallied support from passionate volunteers, national Champions, generous donors, all levels of government, dedicated board members and staff who have shared my passion. Together, we have accomplished so much: we have raised over $125 million, connected 24,000 kilometres of trail and 15,000 communities, and given the ultimate gift to Canada – a nationally connected Trail!



We have the longest, and I would say, the most magnificent trail network in the world, and the concept of a non-motorized greenway from coast to coast to coast is still our goal. But that vision continues to be challenged, as some provinces and communities bow to the pressure for a shared motorized trail. I say this: don't let that happen. Support the original vision of Camu and Pratt of a non-motorized trail. I encourage you to fight for what we have built together, and to continue to support us and donate, so we can build, improve and maintain a greenway across our magnificent country. Great countries have great trails. Now, Canada has The Great Trail, which is being applauded and feted internationally. This symbolic project has never been for the faint of heart, so keep the faith!
The Great Trail has been a passion project for hundreds of thousands of Canadians. There are many stories I could tell – about my trips to Tuktoyaktuk, Vancouver Island, Iqaluit, Atlantic Canada and all the places in between. There are the stories about Canadians who are passionate about this thread that connects us all, physically and emotionally. There are our individual stories and our collective history, which form, to quote the prolific Stan Rogers, "one warm line through a land so wide and savage".



At the beginning of this grand adventure, my husband suggested I keep a diary of my experiences, of the people I met, of the communities visited and of the kilometres travelled. Sadly, I didn't; I wish I had heeded his advice. However, all of you, those memories and the honour of leading this iconic project towards 2017 and beyond, will be forever imprinted on my heart.
Deborah has been involved in the Trail as a board member and President & CEO since 2005.
Trans Canada Trail is a not-for-profit organization. If you value our work, please consider supporting us by visiting our Give page.  
---