9 October, 2019
A refuge in nature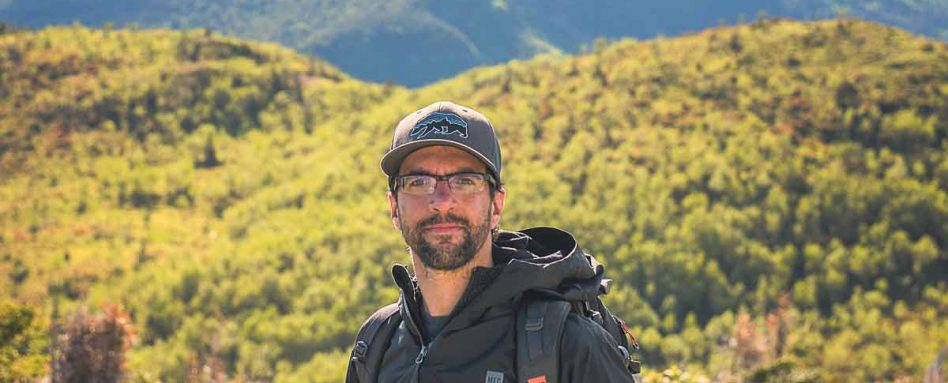 Quebec photographer finds renewal and builds a legacy for the next generation on The Great Trail of Canada
In Math Sparks's family, a love of the outdoors has been handed down from generation to generation. Math, a Quebec-based landscape photographer, lives just south of Montreal and a short distance from The Great Trail.
He says that the way he teaches his seven-year-old daughter to appreciate nature is also the way his parents taught him to treasure the fresh air, the thrills and the discovery of the Canadian outdoors.
"This can be a never-ending story," he says. "We grew up with the same values of cherishing the moment, enjoying nature and spending time together outdoors. Canada is so big, beautiful and diverse, and I hope my daughter, if she decides to have children, will also develop in them a love of The Great Trail."
The Great Trail is the longest network of recreational trails in the world and cuts a swath through the entire country, from Yukon to the Rocky Mountains to the Atlantic Ocean.
A symbol of Canadian ingenuity mixed with our greatest natural resource, the Trail offers something for everyone, from hiking and paddling to skiing, cycling and more – for experts to beginners and everyone in between. For Math, it provides not only a chance to make the most of our natural environment, but also a chance to appreciate life.
"I used to be a forensic photographer for the police in Montreal, and after a particular crime scene, I developed post-traumatic stress syndrome," says Mr. Sparks.
To counteract what he'd experience at work, the 34-year-old naturalist would enjoy biking on the Trail near his family home in Chambly, cross-country skiing between Val-David and Sainte-Adèle in the Laurentians, and paddle boarding in Labelle.
The outdoors became his refuge. The Great Trail became a place to reconnect with his humanity, equanimity and peace of mind.
"I came to rely upon the serenity of being outside and clearing my mind of everything," he says. "The minute you go outside, it's the present moment, and it's inspiring to share that with the people I love."
A love of nature breeds a natural tendency to protect our environment, and along with feeling renewed by The Great Trail's rivers and pathways, mountaintops and streams, Math also has a strong belief in the value of conservation.
His family's legacy won't just be teaching his daughter how to paddle board and cross-country ski, but also letting her know why it's important to respect our environment.
"I believe the more time you spend outside, the more you understand that our place in nature is a circle – the ecosystem is fragile and it's important that we all live in harmony," Math says.
"The way I was raised is the way my father was raised and the way that today I'm raising my little girl. There are beautiful landscapes in this country along The Great Trail, and we honour it from east to west and north to south. We could focus on what divides us, but respecting the Trail is unifying – it's what unites us as families, as Canadians."
[Crédit photo] : Photographer Math Sparks says exploring the Trail reminds him the ecosystem is fragile and must be preserved. SUPPLIED
Trans Canada Trail is a not-for-profit organization. If you value our work, please consider supporting us by visiting our Give page.
---