3 March, 2020
Altitude Sports helps to raise over $25,000 for TCT through Alti Action campaign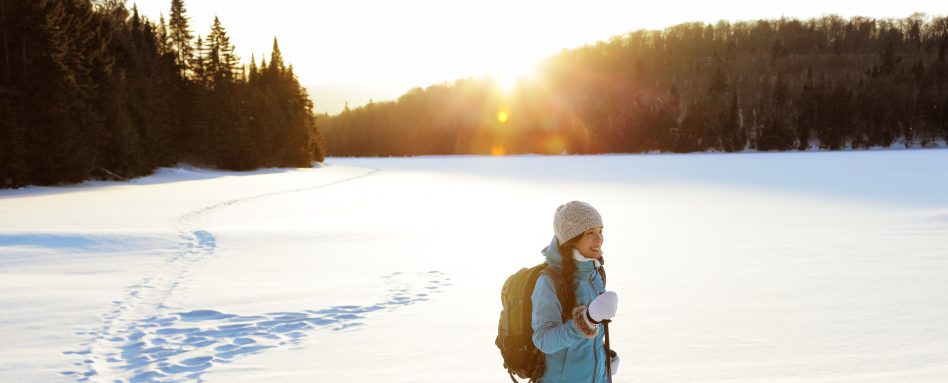 Now more than ever, we know that enjoying the outdoors and respecting the environment go hand in hand.
Inspired by this need to protect outdoor spaces, Altitude Sports is supporting Trans Canada Trail as part of their Alti Action program in 2019 and 2020.
Alti Action allows Altitude Sports customers to donate $15 to one of three Canadian organizations. Customers who donate receive 30 Alti Dollars applicable to any future purchase on altitude-sports.com.
TCT's partnership with Altitude Sports began in fall 2019 and has now resulted in two fundraising campaigns, which have raised a total of over $25,000.
These funds will be directed to essential Trail projects across the country.
"It's a privilege to put together programs like Alti Action and partner up with organizations like The Great Trail of Canada, people that share our goals and values," says Maxime Dubois, Co-CEO at Altitude Sports.
"Altitude Sports is committed to reducing its environmental impact and is excited to support and protect our environment as partners of TCT," he added.
"We're thrilled that Altitude Sports chose to support the enhancement of The Great Trail of Canada through this fantastic initiative," says Simone Hicken, Vice-President, Resource Development at TCT.
"Knowing that Altitude Sports customers are so willing to give back is really encouraging for both trails and nature conservation in Canada, and we're grateful for everything they have contributed."
Altitude Sports curates technical, well-made, on-trend apparel and products for performance pursuits and the urban lifestyle. Their partnerships with TCT is part of their leading environmental initiatives for 2019-2020 of addressing climate change and fostering nature conservation.
Since its inception in 2017, Alti Action has raised over $259,000 for various partner organizations.
Want to know how you can give back while getting something back with Altitude Sports? Keep an eye on our Facebook and Twitter accounts to be first to know about our next collaboration.
We are deeply thankful for the generosity of organizations like Altitude Sports, who recognize the need to protect the outdoor spaces all around us. To find out how you can help to protect The Great Trail of Canada, visit our Give page.