12 July, 2023
10 Things You Might Not Know About the Trans Canada Trail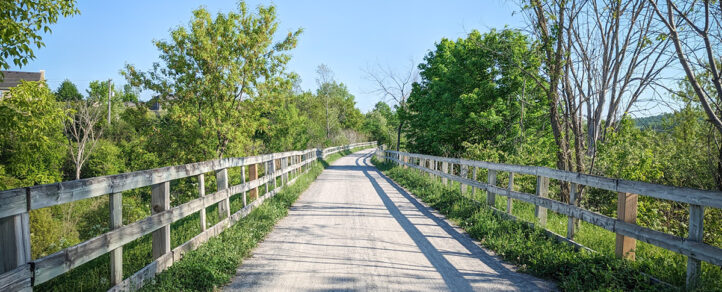 There are a few things we all know about the Trans Canada Trail: it's a network of trails stretching across the country, a haven for outdoor enthusiasts and a point of pride for all Canadians. But we bet there are a few facts about this coast-to-coast-to-coast route that you weren't aware of. We've rounded up some little-known tidbits to keep you on your toes.
1. Surprising SeaBus Connection

Did you know that the SeaBus that connects North Vancouver with Vancouver is part of the Trans Canada Trail? Thousands of commuters unknowingly travel the Trail every day on their daily commute!
View this post on Instagram

2. Wonderful Waterway 
The longest waterway section of the Trans Canada Trail spans a whopping 1,659.5 kilometres. Best known for being Canada's longest river, the Mackenzie River is also the longest water route in Canada's famous network of trails. Flowing through the Northwest Territories, it's an awe-inspiring way to experience the Trans Canada Trail by boat — as long as you've got some serious paddling experience under your belt. If you're curious about what the journey entails, check out this fascinating post by Alex McEwen.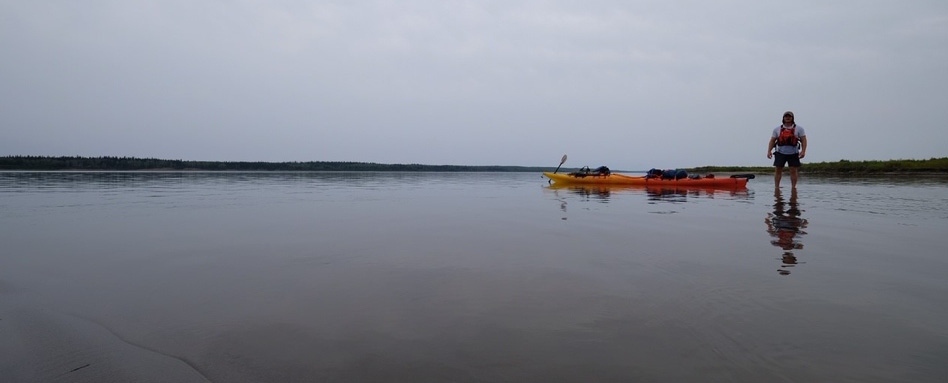 3. Sensational Suspension Bridge 
After the Columbia River Skywalk opened to the public in 2016, the Trans Canada Trail officially became the home to one of the longest pedestrian suspension bridges in the North America. Located in Trail, British Columbia, the bridge is 305 metres long and is suspended between two 30.5-metre towers. 
View this post on Instagram

4. The best things in life are free
Ferry fiends, here's something to add to your travel bucket list. The water trail running from Balfour to Kootenay Bay in B.C., holds the world record for the longest free ferry ride. The scenery is worth the trip alone, taking passengers on a 30-minute journey surrounded by towering mountains.
View this post on Instagram

5. The Longest Link
Ontario has plenty of things to boast about, including that it's home to the longest stretch of the Trans Canada Trail, at over 5,960 kilometres.
View this post on Instagram

6. Where are the highest tides in the world?
The Bay of Fundy, of course. What's more, the tides come bearing gifts! According to Tourism New Brunswick, the tides yield many edible treasures, among them mineral-rich sea salt and "dulse" – dried seaweed, which can be eaten as a snack or used to flavour soups and stews. Yum!
View this post on Instagram

7. Charming Crossroads
On both the Crow Wing and Altona-Gretna-Rhineland trails in Manitoba, you will literally walk along the border between Canada and the US.
View this post on Instagram

8. Majestic Cascades
See the second largest waterfall in the world! The Niagara River Recreation Trail passes in front of … you guessed it, Niagara Falls.
View this post on Instagram

9. Would you like fries with that?
The Town of Florenceville-Bristol isn't just home to its own section of the Trans Canada Trail, it's also the French Fry Capital of the world.
View this post on Instagram

10. Crossing Canada
If you're thinking of channelling your inner Sarah Jackson, Dianne Whelan or Mel Vogel and embarking on a cross-country trek, consider this: the journey from St. John's, Newfoundland, to Victoria, British Columbia, along the Trans Canada Trail would take a total of two years, two months and one week to complete, based on travelling 30 kilometres per day. Better strap on those hiking boots tight!
View this post on Instagram
View this post on Instagram