28 March, 2018
Donor Profile: Jonathan Hudon Honours the Land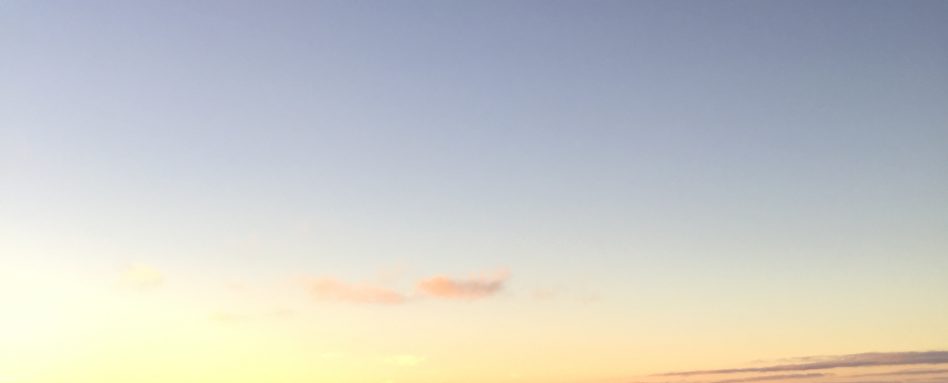 Anyone who enjoys a section of The Great Trail is left with a profound gratitude for the landscapes all around us. However, donor Jonathan Hudon wanted to go even further to show his appreciation for Canada's natural beauty.
Jonathan grew up with a great love of nature, but rediscovered the beauty and benefits of the outdoors in adult life.
"For the past three years, I have had a great passion for hiking," he said, adding that he also goes backpacking and hiking whenever he can.
Jonathan soon sought out like-minded outdoor enthusiasts on social networks, and joined numerous Facebook groups dedicated to hikers. It was through one of these groups that he discovered The Great Trail.
"I thought it was an excellent idea," he said. "I had heard about the Appalachian Trail and the Pacific Crest Trail in the United States, but I didn't know that a trail like that existed in Canada."
Once Jonathan learned that The Great Trail needed financial support, he was eager to get involved.
He decided to give a generous contribution of $1,000 as part of the Leadership Recognition Program, which allowed donors to put the name of the person they wished to honour on a celebratory pavilion in Ottawa.
After some deliberation, Jonathan decided to recognize something else. His inscription on TCT's celebratory pavilion reads: "Merci La Terre!" or "Thanks to the Land!"
"I saw that you could pay homage to a person who was important to you, but I decided to call TCT to see if I could write a message instead," Jonathan recalls.
"They said 'of course', so I paid tribute to the land, because it allows us to enjoy these beautiful landscapes."
Living in the heart of the Laurentians, Jonathan often explores nearby Trail sections such as Le P'tit Train du Nord.
"It's my plan to see more of the Trail," he says. Jonathan says he now plans to explore Trail sections in British Columbia when he visits a childhood friend, who now lives in Whistler.
We are always grateful for donors and supporters like Jonathan. Follow in his footsteps and discover the various ways you can contribute by visiting thegreattrail.ca/GIVE.