3 December, 2020
Double the Impact of Your Donation Thanks to Trail Supporters Bob and Mary Pat Armstrong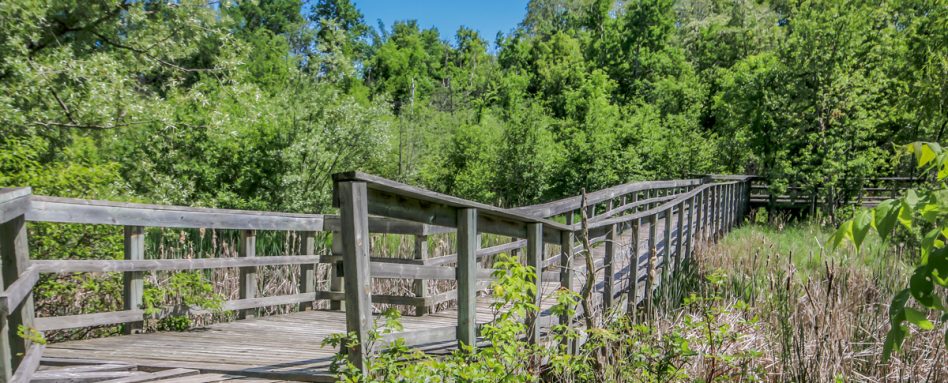 Mary Pat and her husband Bob value the Trans Canada Trail near their home in Caledon as a safe (and hill-free) place for walking, cycling and cross-country skiing. They have been active supporters of Trans Canada Trail for over two decades, since attending the opening of the Caledon pavilion in 1997.
"The concept of stretching from sea to sea to sea is very compelling," says Mary Pat. "But our continuing desire to support the Trail comes from our close and personal connection to our local section. We really use it regularly."
The Armstrongs enjoy sharing their fond memories of the Trans Canada Trail . They talk of seeing horses along the stretch that passes the local equestrian centre, where the Pan American Games were held in 2015, and being reminded of the time when milk and vegetables were delivered to their childhood homes by horse-drawn carriages, or of having a treasured personal discussion on a walk with their then-15-year-old grandson.
"We live in a fast-paced world, but when you are on the Trail, you slow down," says Bob, adding that it allows you to connect with nature, as well as with the people you encounter. "On an hour-long walk, we meet many people, and there is a tendency to stop and chat with people we otherwise wouldn't connect with.  The Trail ties us together and reminds us how lucky we are to be Canadians."
Your Impact is Doubled until December 31, 2020
Let's ensure all Canadians are able to experience the breathtaking beauty of Canada on the Trans Canada Trail.  Thanks to Bob and Mary Pat, your gift will be matched dollar-for-dollar up to a total of $20,000! Please donate today.