13 December, 2022
Great Supporters, Great Experiences, Great Canadian Trails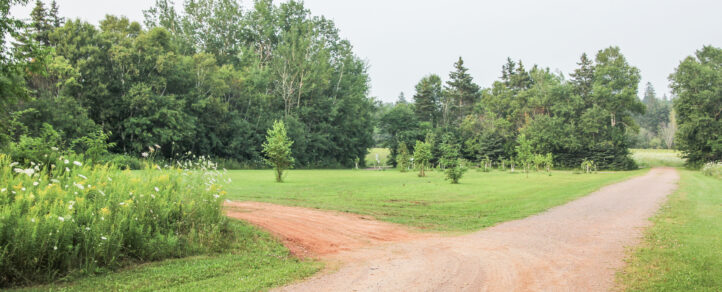 Great Canadian Trails specializes in unique travel options for active holidays in Canada, from hiking to cycling and more. Travel packages are offered in 11 of the 13 provinces and territories across Canada.  
With a focus on local tourism, outdoor adventure, sustainability and active transportation, Great Canadian Trails' vision and priorities are a clear match with those of Trans Canada Trail.  

Great supporters 
Great Canadian Trails has been a longtime supporter of Trans Canada Trail. Each travel package booked that includes a section of the Trail includes a $50 donation to Trans Canada Trail. This generous support helps with the development and maintenance of the world's longest recreational trail. Over the past seven years, Great Canadian Trails has donated more than $25,000 to Trans Canada Trail – which is very much appreciated! 

Great journeys on the Trans Canada Trail and beyond 
Great Canadian Trails' offerings on the Trail include wine tours in the Okanagan region of BC, with cycling along the Kettle Valley Rail Trail; a complete Prince Edward Island cycling experience, including routes on the Confederation Trail; family-friendly exploration along the P'tit Train du Nord in Quebec; hiking the East Coast Trail in Newfoundland; and many more. 
Great dedication to Canadian Trails… including the Trans Canada Trail network! 
So, why support Trans Canada Trail? "Our travellers' experiences on the Trans Canada Trail network are unparalleled," says Nathalie Gauthier, general manager at Great Canadian Trails. "We are proud to apply a regenerative tourism model, where tourism contributes to maintaining and developing trails for everyone to enjoy." 
What drew Great Canadian Trails to Trans Canada Trail? It all comes down to a shared vision for the future. "Great Canadian Trails prides itself on its sustainable travel initiatives, and particularly on supporting trails across Canada. Organizations like Trans Canada Trail are essential to promoting active lifestyles, physical and mental health, and helping to protect trails in the face of a changing climate," says Gauthier.  

Great plans coming up 
What's next for this exceptional partnership? More journeys, more collaboration and more great travel opportunities are on the horizon! Looking ahead to spring or summer? Always dreamed of exploring the East Coast Trail or sampling your way through the best of BC's wine country by bike? Consider a Great Canadian Trails journey along the Trans Canada Trail!