7 February, 2022
Rediscovering the
Trans Canada Trail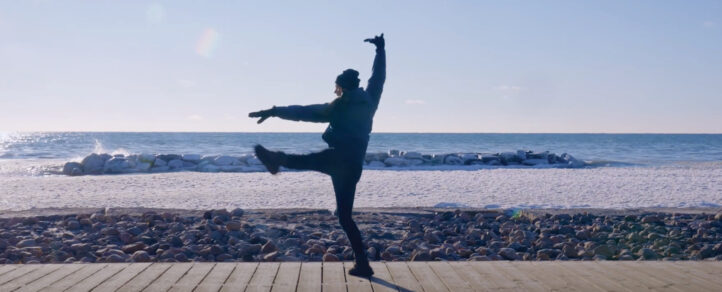 For Guillaume Côté, principal dancer and associate choreographer with the National Ballet of Canada, the Trail is his stage – "it's where I explore, play and dance," he says.  
---
As an artist and elite athlete who relies on his physical activity to stay healthy, both mentally and physically, Guillaume was left without the ability to train or perform when pandemic lockdowns first shut down the ballet. During this time, he rediscovered the Trans Canada Trail. It provided a way to keep active, connect to nature and recharge.  
Even when it's cold outside, Guillaume encourages getting outdoors and on the Trail to connect to nature and boost our well-being.
"Once you're out there and you're exercising, there's nothing better than having rosy cheeks and being able to feel the air in your lungs ... if you dress warmly, I think you'll be rewarded greatly. Your mind and your body will thank you for it," says Guillaume. 
---