28 April, 2017
Simple Tips for Travel and Happiness along the Trail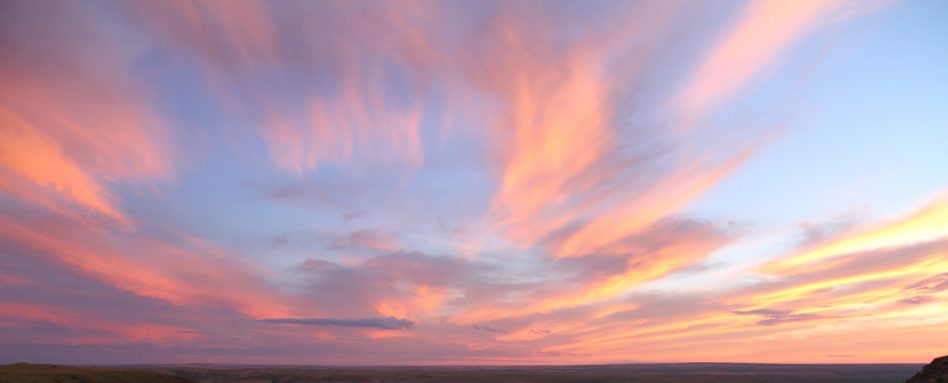 A healthy mind is as important as a healthy body when starting and maintaining any physical activity. The same goes for travel. Doing a little mental preparation pre-trip will benefit you and positively enhance your overall experience.
Here are a few tips to keep in mind to ensure that while travelling along the Trail you also maximize your happiness!
BEFORE YOU LEAVE – OPEN YOUR MIND AND YOUR HEART
Before you even set out onto the Trail, do yourself a big favour – leave your expectations at home.
It is natural to daydream and fantasize about your destination, but it's important to remain open-minded about the many uncertainties or joyful happenstances that can occur while travelling. Not only will you allow yourself to be open to new experiences, you will not feel let down by any unfulfilled expectations.
Being open-minded allows you to fully immerse yourself in the newness of place, people, sights and sounds. Try working outside of your comfort zone and take the path less travelled! It could lead to an unexpected and enriching experience.
So, instead of trying to have it all figured out before you leave, make a plan to welcome the surprises of travel.
CONSIDER SLOW TRAVEL
Slow travel will lead you to a more gratifying experience than rushing from place to place in order to 'see it all' – guaranteed.
Take a deep breath.  Inhale the new.  Relish the moments.  Walk where you can.  Look around. Stop a lot.
If you don't get everything done on your 'mental bucket list', you can always go back. In fact, that's the perfect reason for a repeat visit to a destination. You can never really see all there is to see in one visit.
BE PRESENT
Being completely present is one of the hardest things to do, never mind while travelling. But if you can commit to "being in the moment", the payoff is well worth it.
Pause and mentally record your travel experience or snap an image or two, write some notes in a journal or film a video, it's up to you how you choose to enjoy the moment. I am all for the latter, especially as I age; my memory can fail me from time to time.
By taking a picture I can capture the mood, and if I jot down a few notes, I can reference the sights, sounds and feelings of a particular moment or place – video, of course, brings it all back easily.
After all, remembering amazing details, regardless of how you have captured them, allows you to relive your trip or share it with others. Just be careful not to overdo it.  There is a fine line between taking the time to enjoy the moment and capturing the moment.
Soak in the details while also taking mental stock of where you are what you are by experiencing and observing. Then allow the experience to sink in and meld with the other wonderful moments you spend discovering a new place.
Take notice of the small things – the colours, the sounds, the smells. Intoxicate yourself with each moment of the experience rather than rushing through it. Doing these things will help you form a more solid memory that doesn't always require a digital capture.
Also, think before you share. Does this really need to be streamed right now? Or, is it a story you can relish on your own and feel content with the simplicity of enjoying the moment by yourself?
As with most anything, maintaining a healthy balance, is key.
Jenn Smith Nelson is a freelance writer and photographer. Catch up with her via her blog www.travelandhappiness.com.
---