29 June, 2018
Sounds of The Great Trail: The Summer Playlist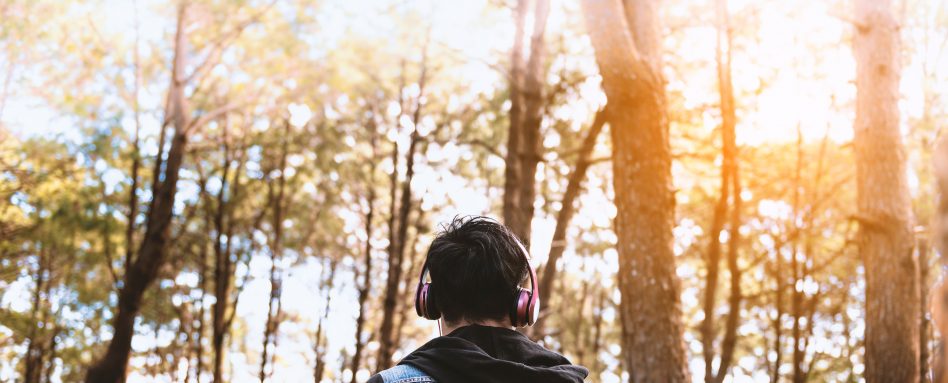 Long sunny days, great company and The Great Trail – what else completes the perfect summer across Canada? A selection of some of your favourite summer hits, of course!
Check out the highlights of our new Spotify playlist, and share your favourite Canadian songs with us on Facebook, Twitter and Instagram.
1. Summer of '69 – Bryan Adams
Anthemic, nostalgic yet upbeat, this classic from TCT Champion Bryan Adams captures the memories of a summer that will "last forever". 'Summer of '69' is one of the Ontario-born singer's greatest hits and is ranked among the best Canadian rock songs of all time.
2. That Don't Impress Me Much – Shania Twain
Moving on to 1999, this empowering pop hit from Shania Twain became the song of the summer in Canada and across the world. But with its catchy melody and an inspiring message, we think it's pretty timeless!
3. All About Her – Paul Brandt
TCT Champion Paul Brandt's latest EP, The Journey YYC: Vol.1, reflects on the Calgary singer's travels over his career. This beautiful love song pays tribute to his wife, Liz.
4. Where You Gonna Run – Jim Cuddy
Featuring on TCT Champion Jim Cuddy's most recent album, Constellations, this country ballad tells the story of reunited lovers with vivid lyrics and a beautiful melody.
5. Summer Summer Night – Alan Doyle
In this lively, trad-meets-punk offering from TCT Champion Alan Doyle, you can sense the excitement and fun of a summer spent on Canada's East Coast.
6. Parce qu'on vient de loin – Corneille
This smooth tune from Corneille is ideal for summer, but has a strong message – live every day like it's the last. Corneille survived the Rwandan Genocide while still a teenager, but went on to settle in Quebec and become one of the biggest French-language R&B artists ever.
7. I Feel It Coming (feat. Daft Punk) – The Weeknd
This uplifting single was a huge success for Toronto singer and producer The Weeknd, and helped to cement his reputation as one of the biggest music stars in Canada – and the world. Complete with the signature funk sound of Daft Punk, 'I Feel It Coming' is set to be a summer hit for years to come.
8. Echo Beach – Martha and the Muffins
Did you know that one of Toronto's biggest music venues is named after this Canadian hit? This New Wave classic is an ode to an unspecified 'Echo Beach' – a place "far away in time" from the stresses of modern life.
9. Hit the Town (feat. White Deer & Adium) – Cody Coyote
One of the highlights of the Trail's national connection on August 26, 2017 was Cody Coyote's electrifying performance in Ottawa. This song from Cody's first album, Mawawi, is youthful but grounded in respect for, and pride in, his Indigenous heritage.
10. Fille de personne II – Hubert Lenoir
Despite his young age, 23-year-old Hubert Lenoir is already impressing the Quebec music scene with his debut, Darlène. The undeniably catchy 'Fille de personne II', which has echoes of New Wave rock stars and even David Bowie, is the perfect summer song for your 2018 playlist.