8 January, 2018
The Great Trail In 2018: Our Journey Continues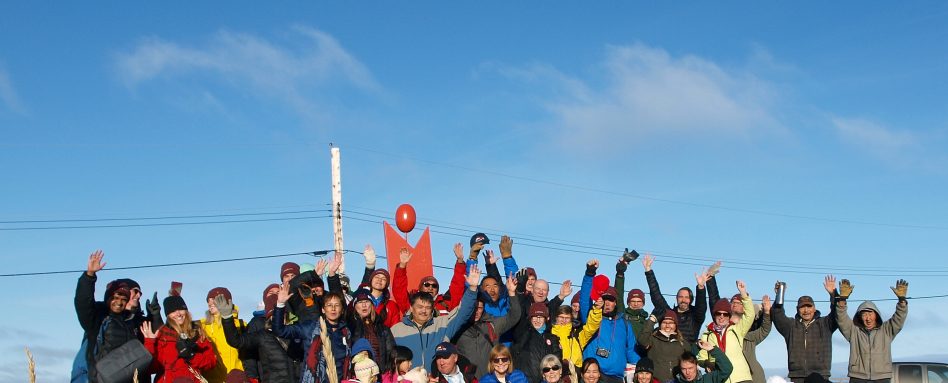 Happy New Year from Trans Canada Trail! As we begin a new era, we're proud to have played a role in creating the longest recreational trail in the world.
Thanks to generous donations and steadfast volunteer efforts across Canada, we are beginning 2018 with a fully connected Trail. The Great Trail provides Canadians and visitors with free, accessible recreational opportunities promoting healthy living, active transportation and an appreciation for Canada's natural heritage.
Grateful for your support
One of the most heartwarming aspects of the Trail is its grassroots nature. For decades, volunteer groups and communities from the Atlantic to the Arctic and the Pacific oceans, have worked diligently towards realizing the grand dream of connecting Canadians to their land and to one another. For that, we are incredibly grateful.
To each and every person who has helped make this bold dream a reality – THANK YOU.  We are also grateful for the longstanding and unwavering support of the federal government.
Our new odyssey
The Great Trail's cross-Canada connection is a significant marker of our collective achievements over the last 25 years. More importantly, however, it represents the beginning of a new odyssey. As this new year begins, our focus now moves to improving the Trail for future generations.
Our plan involves connecting additional loops and spurs to the main Trail, improving the Trail by adding amenities that will make it more accessible, converting interim road routes into greenways and funding emergency repairs, when required.
The next generation
As our journey continues, Trans Canada Trail looks forward to welcoming new generations of Trail builders, supporters and board members to ensure The Great Trail remains a strong and emblematic vision of Canada. The Great Trail belongs to all of us, and all Canadians are encouraged to carry on the proud tradition of enjoying the Trail and improving it for many years to come.
The Great Trail is a place to stand and reflect, a place for discovery. It's a sacred place, steeped in Indigenous heritage that inspires respect.  It's common ground that gives birth to new dreams and destinies.
We look forward to hearing your stories from the Trail in 2018!