1 August, 2018
The Trail after connection: our adventures since 2017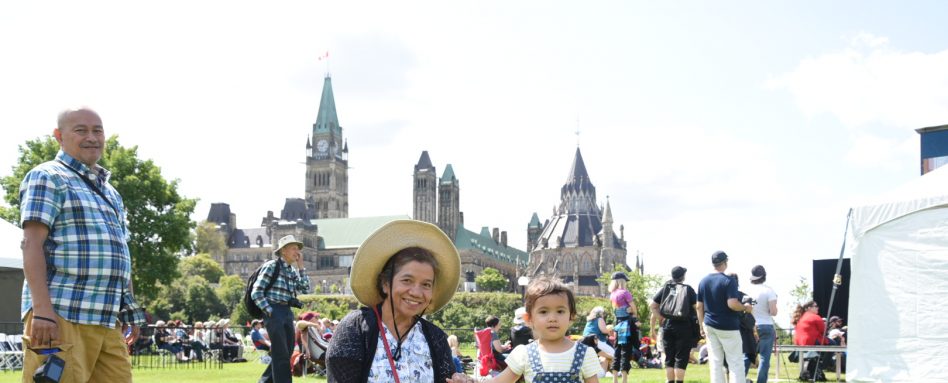 It's hard to believe that a year has passed since our national connection on August 26, 2017, but TCT and its partners have been as busy as ever! There have been plenty more exciting activities along the Trail over the past 12 months, with a lot more to look forward to as we move into the future.
Discover what we've been up to as we mark this special anniversary.
We're making the Trail even better
While we took great pride in connecting the Trail from coast to coast to coast, we always said that it was not the end of our journey. In fact, we have been working on even more projects and enhancements on the Trail, in partnership with local Trail groups.
New sections that have officially opened in 2018 include a floating boardwalk in Huntsville, Ontario, a new tunnel and marina section along the North Vancouver Spirit Trail and the Sentier Mestachibo in Quebec.
A trail as long and vast as Canada's will always require repair work order to thrive. In addition, we're looking forward to connecting even more Canadians to the Trail with the construction of new sections. That's where our new Capital Improvement Plan, which supports new Trail projects across Canada, comes in.
Generous donations have empowered TCT to provide funding to almost 80 new Trail improvement projects until next year. From developing new greenway sections to fostering our bonds with Indigenous communities, there is much to look forward to as we get closer to 2019.
We celebrated with our local partners and volunteers
We'll always have fond memories of our national connection in Ottawa, but the party didn't stop there! After August 26, we continued to celebrate connection with our local partners and volunteers across the country. In September, we ventured to Tuktoyaktuk in the Northwest Territories for a lively celebration with the local community and the crew of the Canada C3 expedition – a sea voyage undertaken to honour Canada 150.
That was followed by a celebration in Victoria, B.C., in October 2017, another in Val-David, Quebec, in January 2018, and another in Glenbow Ranch Provincial Park in Alberta in June 2018. We are so grateful to our supporters who joined us for these fun-filled events, and look forward to working with them as we continue to improve the Trail for future generations.
We're planning a one-of-a-kind, cross-Canada treasure hunt
We're excited about what the future brings for the Trail and the communities that benefit from it. However, we want to mark this one-year anniversary with an equally special event!
This month, we're preparing for a national treasure hunt on the Trail! In partnership with our friends, the Royal Canadian Geographical Society (RCGS), special capsules will be hidden along sections of the Trail from August 26 to late September. These capsules will contain codes that give the Trail users who find them a chance to win some amazing prizes!
The GPS location of each capsule will be shared via our Facebook and Twitter accounts, so stay tuned for more updates on this one-of-a-kind adventure!