18 May, 2023
Trail Mix for Your
Trans Canada Trail Adventures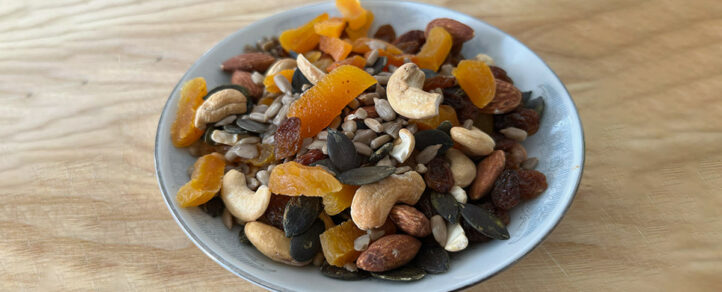 Heading out on the Trans Canada Trail? Have you thought about snacks? Trail mix is classic hiking food: it's lightweight and is packed with energy-boosting nutrients like protein, fibre and heart-healthy fat to keep you fuelled up and ready to hit the Trail.  
We spoke with Merri Schwartz, founder of non-profit Growing Chefs and avid hiker, to get her take on trail mix. 
Mix it up with nuts, seeds, dried fruit and special treats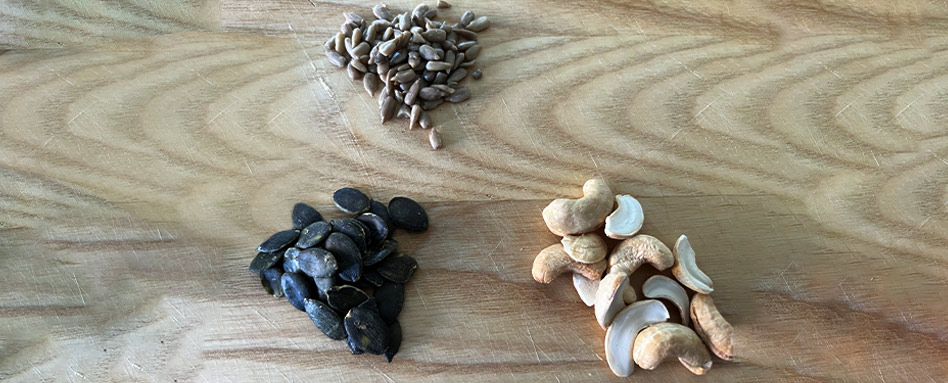 Trail mix is versatile. Love cashews? Throw them in! Not a fan of raisins? Omit them. But overall, you'll want a mix of nuts, seeds and dried fruit, with the optional bonus of special treats like chocolate or popcorn thrown in. 
Tip: use dry-roasted nuts and seeds to reduce oil content. Choose dried fruit with no added sugar when possible.  
Ingredients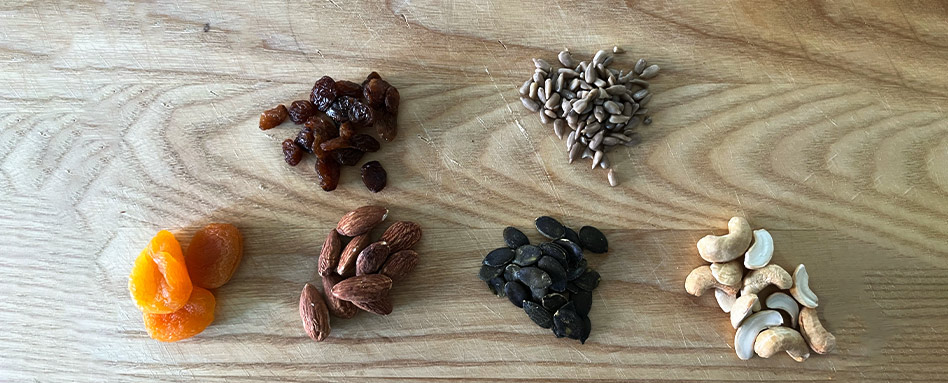 • 1/2 cup almonds
• 1/3 cup walnuts
• 1/3 cup hazelnuts or cashews
• 1/2 cup pumpkins seeds
• 1/3 cup sunflower seeds
• 1/2 cup dried apricots, chopped
• 1/3 cup raisins or dried cranberries 
Treats! Switch up your mix with one of these suggestions 
• 1/3 cup chopped dark chocolate or pastilles. Use 70% dark chocolate, or to try out a different flavour, use the Avid Adventurer bar from our One Trail, One Love collection with our friends at Peace by Chocolate. Keep in mind that on hotter days, chocolate may melt.
• 1/2 cup pretzels
• 1/2 cup popcorn  
How to prepare  
Prepare all ingredients as noted above. 
Combine all ingredients in a bowl and mix together. 
Enjoy!