24 October, 2023
Trail Profile: Confederation Trail, Tignish to O'Leary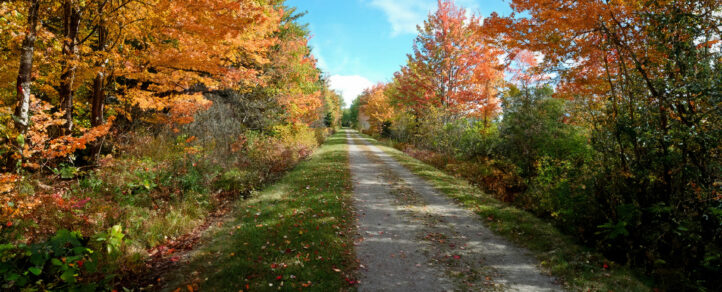 The Confederation Trail is a tip-to-tip trail, spanning the length of Prince Edward Island over 461 kilometres. Tourism Prince Edward Island has broken Confederation Trail into several sections – five main sections and several branches. The five main sections and their lengths are as follows:  
• Tignish to O'Leary (45 kilometres) 
• O'Leary to Wellington (45 kilometres) 
• Wellington to Hunter River (65 kilometres) 
• Hunter River to Morell (65 kilometres) 
• Morell to Elmira (54 kilometres) 
In this trail profile, we cover the 45-kilometre section on the western side of the island, from Tignish to O'Leary. The Tignish to O'Leary section offers great cycling, walking and hiking options. It connects to the O'Leary to Wellington section to the south. 
What we love about this Trail section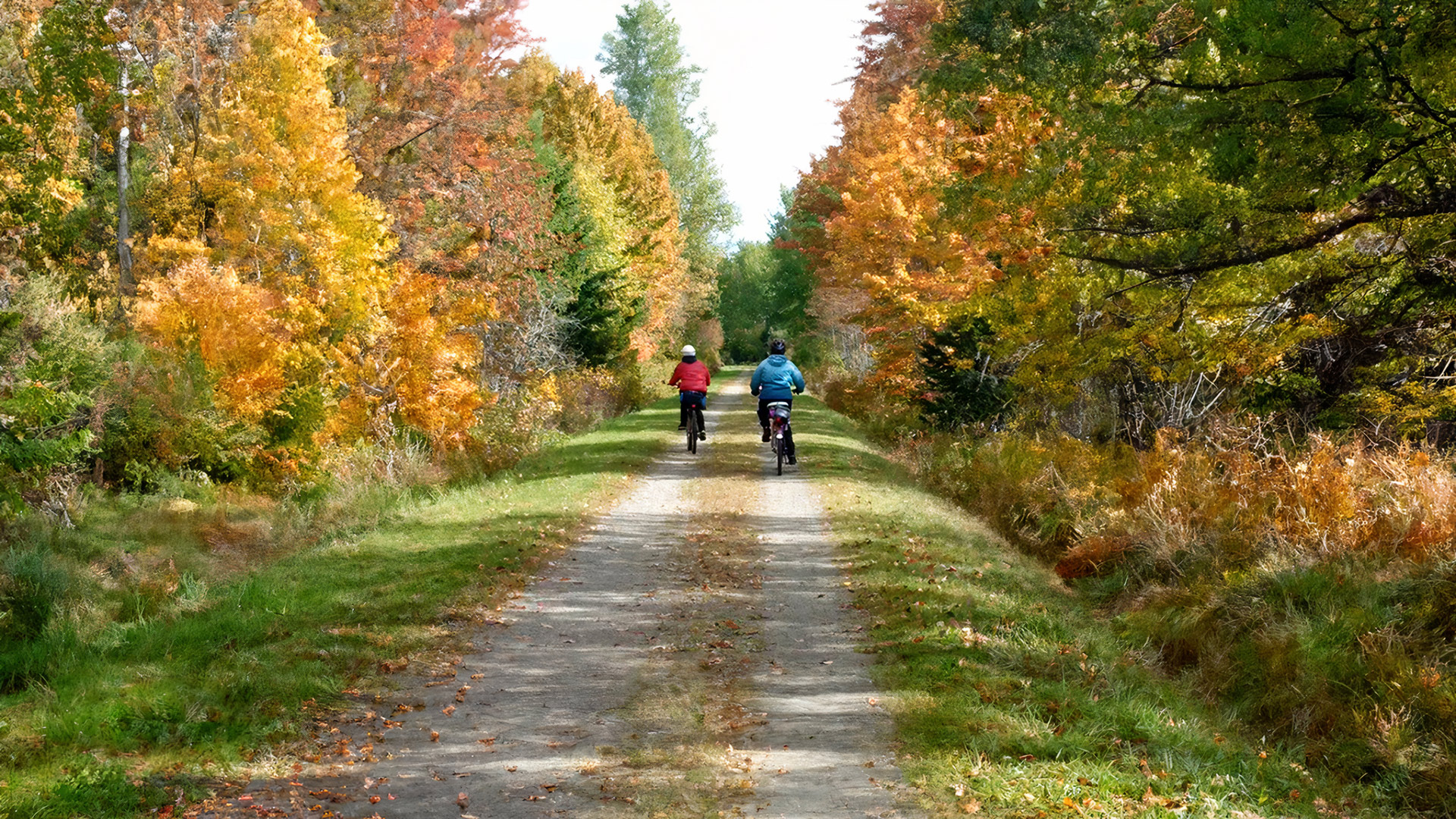 • It's ideal for cycling and walking along the northwestern end of the island
• It's near beaches, accommodations, great dining options and several attractions 
• Potatoes. Need we say more? 
Attractions around every corner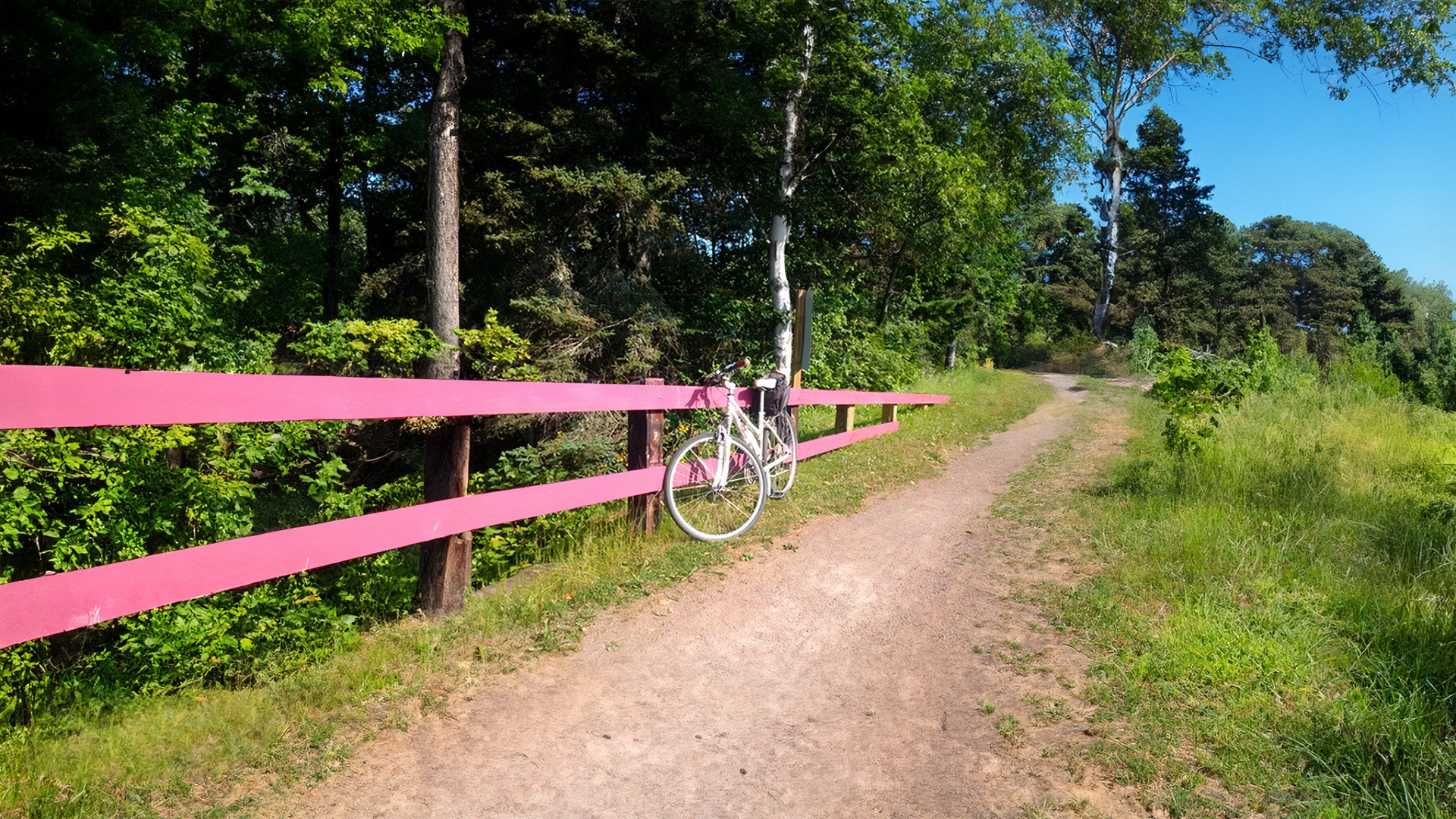 Start out at kilometre zero west of the Confederation Trail at the western tip of the island. Visit the historic St. Simon and Jude Church, featuring a restored pipe organ and a High Gothic style architecture. Set off from Tignish and head towards Alberton via Saint Louis. In Alberton at kilometre 21 of the trail, stop for a meal or coffee, or detour to nearby Northport to check out the coastal views and the Northport Sea Rescue Station and Interpretive Centre, a Registered Historic Place dating from the early 20th century. Also near Alberton, take a short detour to Jacques Cartier Provincial Park, which offers a picnic area, campsite and beaches. Continue to O'Leary at kilometre 45, home to the Canadian Potato Museum and Country Kitchen, where you can sample potato dishes of all kinds in the warmer months.