25 September, 2023
Trail Profile: Pinawa Trails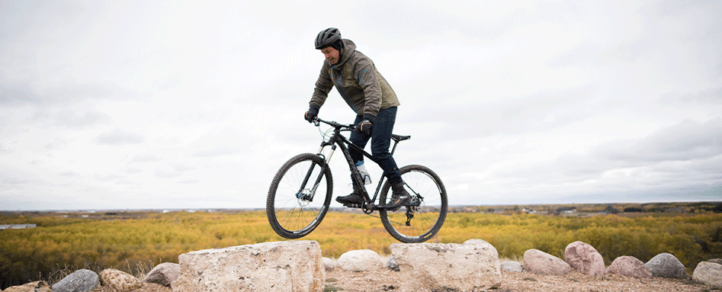 Running from Pinawa to the Pinawa Dam Provincial Park, Pinawa Trails offers 28 kilometres of trails with a variety of difficulty levels in a beautiful setting. It connects to North Whiteshell Trail to the south and Blue Water South Trail to the north. While out on this section of the Trail, visitors of all ages can keep an eye out for our new interpretive panels, which provide information about local wildlife.

What we love about these trails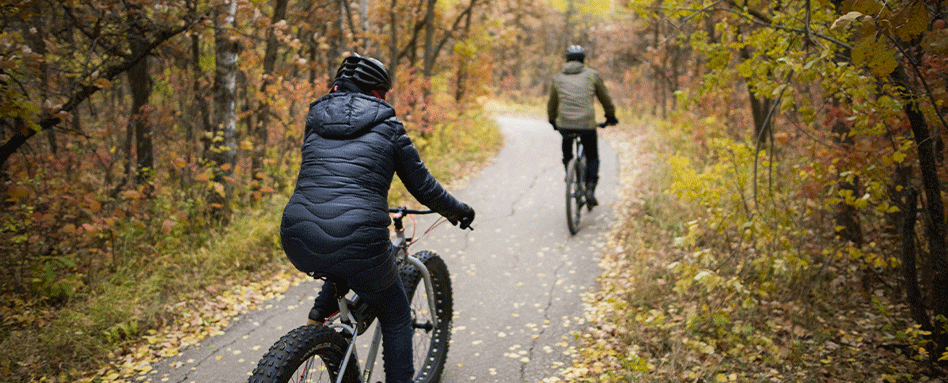 • There are a wide range of activities to choose from year-round: walking, hiking, cycling, snowshoeing, cross-country skiing and winter biking – and even horseback riding on some trail sections!
• The trails include a suspension bridge, offering great panoramic views of the surrounding area
• Several water access points are available for paddling and tubing in the Pinawa Channel – plus there's a beach!

Warm-weather fun: hiking, biking and horseback riding in a beautiful setting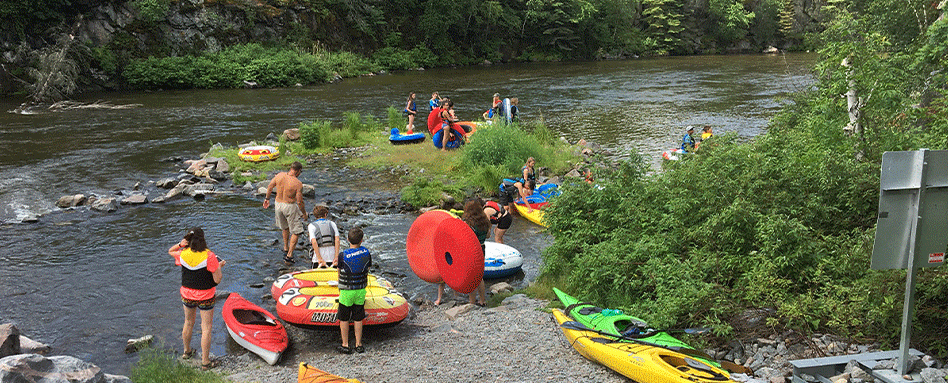 From shorter trips to longer moderate hikes, Pinawa Trails has it all. The Seven Sisters Trail is a popular 10-kilometre hiking and mountain biking there-and-back trail that is sure to appeal to birders. Keep an eye out for herons, horned grebe, trumpeter swans, loons and more. On the Ironwood Park and Trail, set out on a 4-kilometre stroller- and wheelchair-friendly trail alongside ironwood shrubs – a rare sight in the area – as you follow the Winnipeg River on this well-maintained Trail section. The Alice Chambers Trail is a great spot for horseback riding – although note that it also allows motorized vehicles, so use caution. Be sure to check the Pinawa Trails guide for more information about what is permitted on each trail section.
Another highlight of Pinawa Trails: it offers access points for paddling in the Pinawa Channel and is a popular tubing destination. Plus, on hot days, cool down at Pinawa Beach!
Cold-weather fun: winter hiking and biking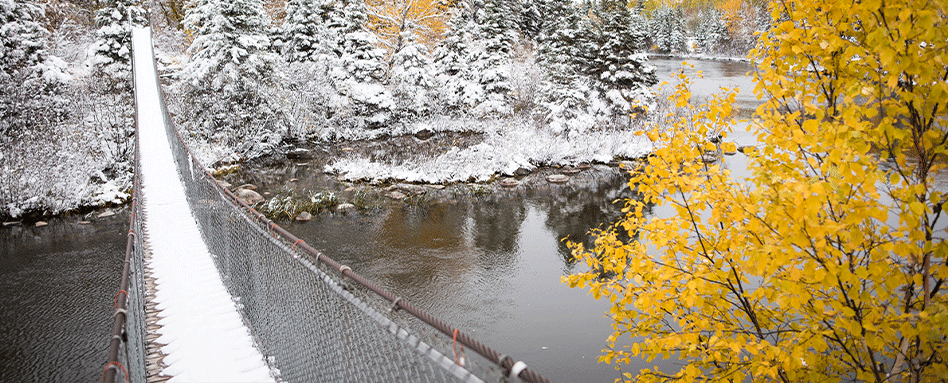 Pinawa Trails includes 9.6 kilometres of winter trails, which offer great winter hiking and biking options. Some trails – like the Ironwood Trail and Willis West Trail – are groomed and open year-round. On the Pinawa Winter Trans Canada Trail on the north side of Pinawa Channel, meander along the waterfront and through a lovely tranquil wooded area. Note that the trail includes a marsh that is not always sufficiently frozen in the winter months and may be closed.
Thank you to Pinawa Trails' dedicated volunteers
We can't discuss the trails without recognizing the contribution of Pinawa Trails' dedicated volunteers. Thank you for all you do!