14 June, 2023
Trail Profile: Village of Haines Junction – Pine Lake Trail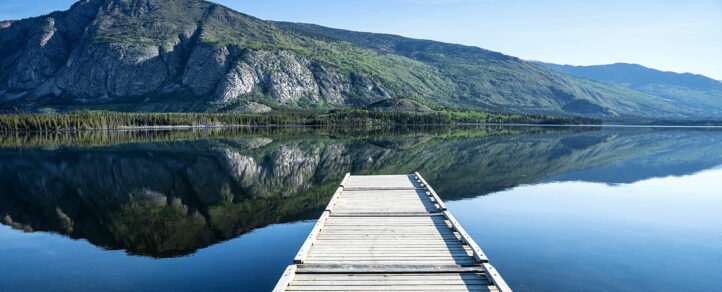 The 6.8-kilometre Village of Haines Junction – Pine Lake Trail runs right through the village of Haines Junction, Yukon, en route to Pine Lake. Take in views of the St. Elias mountains as you walk, bike, roll or horseback ride in the warmer months. In the winter, cross-country skiing and snowshoeing are popular options. The Village of Haines Junction is also the jumping-off point to Kluane National Park and Reserve, home to Canada's highest peak, Mount Logan! 
What we love about the trail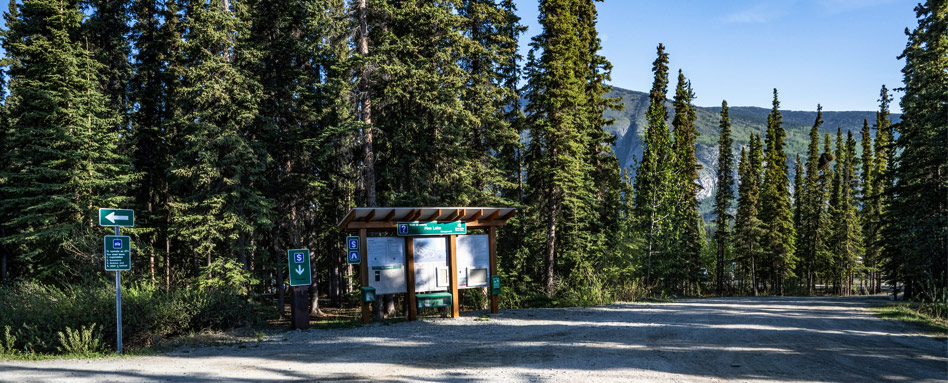 • Awe-inspiring mountain vistas 
• Runs right through town, with food and drink options, and a great cultural centre 
• Recently paved and accessibility-mapped section in town 
• Concludes at beautiful Pine Lake, perfect for picnicking, boating and walking
Explore the village and visit the Da Ku Cultural Centre

Start out in the Village of Haines Junction, where you can find groceries, restaurants, a bakery and more. This paved section of the Trail has recently been accessibility-mapped; find accessibility information here. Stop for a visit at the Da K? Cultural Centre, which celebrates the culture and traditions of the Champagne and Aishikik First Nations Dän (people). The visitors' centre for the stunning Kluane National Park and Reserve, part of the Parks Canada network, is right next to the cultural centre. 
Onwards to Pine Lake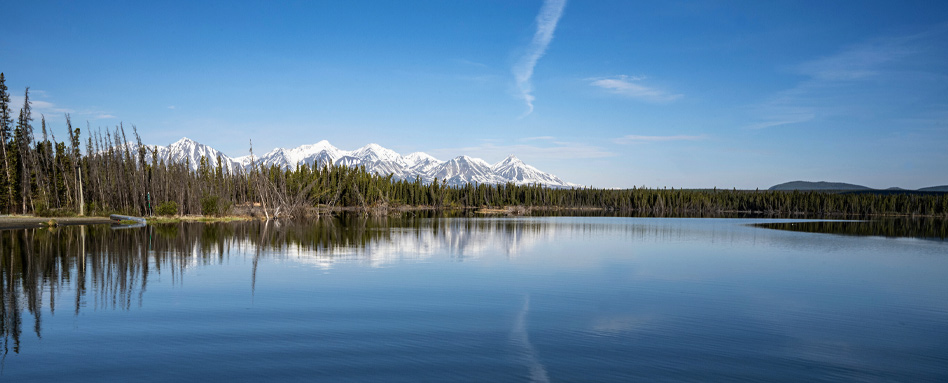 Continue northwards towards Pine Lake, a popular fishing, picnicking, swimming and boating spot. Enjoy a picnic and a rest before heading back into town, or if you like (and if you plan ahead!), set up at one of the park's campsites for the night. At the park, take in the views of the Kluane and St. Elias Mountains, stop for a dip in the lake, or walk along the boardwalk and keep an eye out for birds. Note that the boardwalk is somewhat uneven, so use caution.   
Thank you to all who pitch in to maintain and enhance the Trail section! 
A big thanks to the Village administration and local volunteers, who hold a spring clean-up event every year. Five local non-profit organizations sign up to clean up a section of the trail. Thank you for your dedication!