15 June, 2023
Wayfinding Along the Trail: Honouring Indigenous Languages Through Signage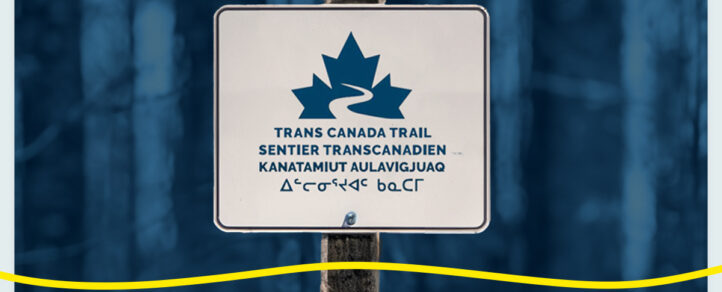 Did you know that there are over 70 Indigenous languages spoken across the country? One way we recognize and honour these languages is through our wayfinding signage, giving trail groups the option to include Indigenous languages on their wayfinding signs. We now feature updated signage in several spots along the Trans Canada Trail, in Nova Scotia and Ontario, with more coming soon in Manitoba and Nunavut.  
Take a look at some of our new signage below, and if you like, take the time to learn more about Indigenous language, culture and history along your local Trans Canada Trail section and where you live.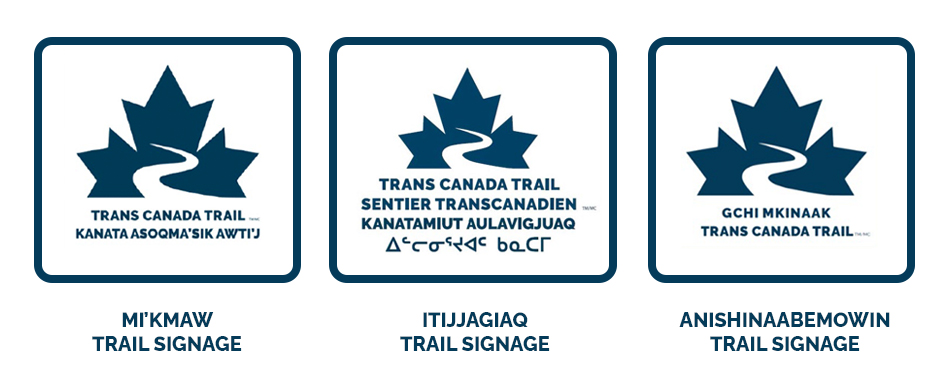 We recognize that the Trans Canada Trail is situated on the traditional territory of First Nation, Inuit and Métis peoples from coast to coast to coast. The Trail also includes land and water routes with deep historical significance to Indigenous peoples as seasonal travel and trade routes. 
Learn more about Trans Canada Trail's commitment to Indigenous reconciliation.