A message from
Jane Pepino
Chair, Trans Canada Trail Foundation Board of Directors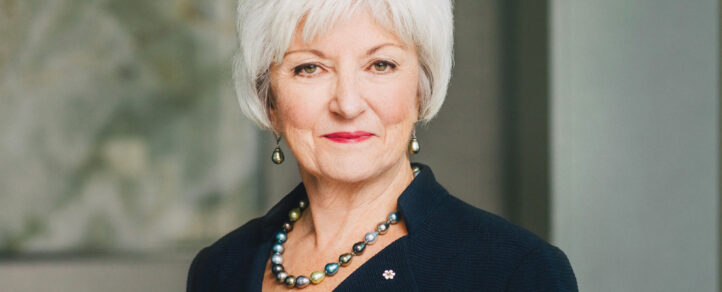 As Chair of the Trans Canada Trail Foundation, I am honoured to express my deepest gratitude for your unwavering support. Your dedication to our cause has made a profound impact on ensuring the long-term stewardship of the Trans Canada Trail. 
We achieved so much last year, thanks to the extraordinary commitment of donors, foundations and corporate partners.  
With the philanthropic leadership of donors like Weston Family Foundation, Richardson Foundation, and Tracy and Bruce Simpson, we raised $1 million to establish the Valerie Pringle Trail Builders of Tomorrow Fund, which will support important programs to provide opportunities for youth and to ensure the ongoing stewardship of the Trail. To them and all of our supporters, thank you – we all benefit from your incredible generosity.  
Thanks to TD Ready Commitment and their support of our Blahs to Ahhhs campaign, countless Trail users discovered the beauty and solace of nature during the winter months. Manulife's generous contribution to the Accessibility Mapping Program allows us to create a more inclusive trail system, breaking down barriers and ensuring that everyone can experience the wonders of the Trail.   
We would also like to extend our heartfelt appreciation to Columbia Sportswear, Hydro One and Athletic Brewing Co. as sponsors of the Trail Care Grant program. Their commitment to corporate social responsibility and dedication to preserving the trail network serves as an inspiration to others and helps keep our paths safe, accessible and enjoyable for all.  
To all our supporters, who have made contributions to our success, we express our deepest gratitude. Your generosity enables us to connect communities, foster a deeper appreciation for nature and promote active, healthy lifestyles.  
On behalf of the Trans Canada Trail Foundation and all those who benefit from our work, thank you for your incredible support. It is because of your dedication that we can continue our journey toward a more connected, sustainable and vibrant country.  
With profound gratitude,  
– Jane Pepino