15 January, 2023
5 Tips for Turning Winter Blahs into Ahhhs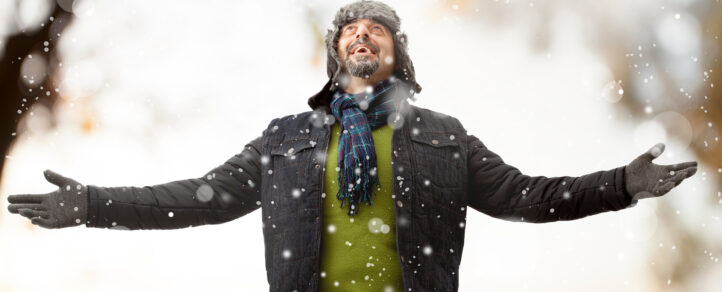 We've all been there – shivering in bitterly cold temperatures, craving indoor comforts and wishing summer would come faster. While winter is one of the most beautiful times of year in Canada, the deep freeze can trigger feelings of fatigue, sadness and even loneliness. Meet the winter blues/blahs, or seasonal depression.  
The good news? These negative feelings can be eased, and even avoided, with a few simple lifestyle changes. It's all about getting outdoors, staying active, nurturing positive relationships and being present in the moment. Read on, watch our video and discover how to turn those winter #Blahs2Ahhhs! 
---
---

1. Get outside
Getting outside, spending time in natural light and moving your body can help improve your mood and reduce stress. The cold, fresh air can help to clear the mind, promote relaxation and boost your mental well-being. 
While the temperatures may be falling well below -15 C, that doesn't mean that outdoor adventures are off-limits! You'll find plenty of ways to enjoy the Trans Canada Trail and beat the winter blues, even when it's below freezing. The key is to wear appropriate clothing and to choose activities that suit your interests and physical fitness – this can help you stay outside longer to enjoy your time in the beautiful winter weather. As the oft-quoted Norwegian saying goes: "There's no such thing as bad weather, only bad clothing!" 
---
2. Try something new
Shorter days and the colder weather can make the winter feel long and tedious. But, winter is a great time to try new outdoor activities. Taking on a new activity can help break the monotony of the winter months and give you something to look forward to.  
Engaging in new and challenging activities stimulates the brain and releases endorphins, which can improve your mood. Learning and mastering a new skill can be a rewarding and fulfilling experience. Try activities like snowshoeing, cross-country skiing or ice skating – who knows – you just might end up competing in the World Snowshoe Championships next winter! 
---
3. Practice mindfulness 
Beating the winter blues isn't about distracting yourself from the weather and battening down the hatches. It's about changing your attitude to winter and appreciating what this season has to offer. 
Activities like mindful walking in the outdoors can help free our minds from "mental clutter" and everyday stress. Set aside 5 to 20 minutes for a meditative walk. Take in the sights and sounds, pay attention to your surroundings and really try to appreciate the beauty of the winter landscape. Listen to the sound of the snow crunching under your feet or the silence of a snowy forest. Being present and in the moment, away from technology and daily stressors, can help to improve overall feelings of well-being. 
---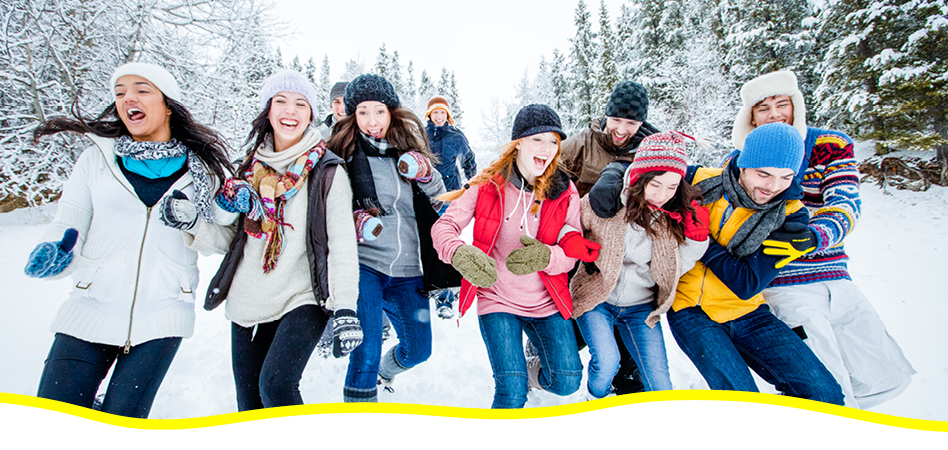 4. Stay connected 
While mindfulness is a great way to help you feel present and in the moment it's also quite easy for some to feel isolated during the winter months. So, make an effort to connect with friends and family and invite them to join you for a fun winter activity. Spending time with loved ones can help improve your mood and make the winter months more enjoyable.
---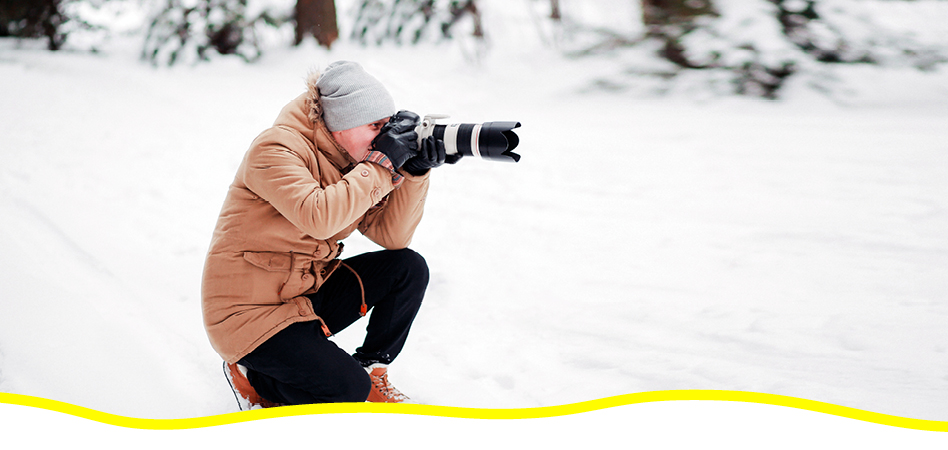 5. Capture winter beauty with a camera
It may be cold outside, but the arrival of frost, ice and snow does something magical to Canada's already magnificent landscapes. Grab your camera or smartphone and let nature inspire you in capturing these incredible vistas in photos. You'll feel those winter blues melting away.  
Unleashing your creative side with photography – or any other artistic hobby – can be a wonderful way to stay positive in the darkest of times. Whether you're looking for the perfect shot to frame for your living room, or just a stunning snap for Instagram, many Trail locations offer spectacular scenery for avid photographers.   
The COVID-19 pandemic had an unanticipated silver lining for Scott and Trevor Haldane: it sent father and son outside to explore their incredible natural surroundings. There, Scott and Trevor discovered a shared love for amateur nature photography – often on the Trans Canada Trail – and they formed a stronger bond in the process. Watch their latest presentation:
---
Overall, getting outside and spending time in nature can be a great way to improve your mental health and well-being during the winter. Remember to be patient with yourself and take time to do things that bring you joy. It's also important to continue to take care of yourself even when the winter blues lift. If you're struggling with persistent feelings of sadness or hopelessness, it's important to seek help from a mental health professional. They can help you develop coping strategies and a treatment plan to improve your mood.