19 September, 2022
Trail Sustainability: A Gift for Future Generations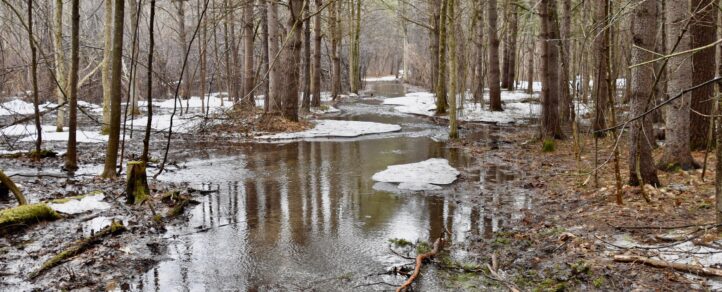 "Sustainable access to nature" – that's what the Trans Canada Trail is all about in the eyes of Scott Haldane.
A passionate amateur nature photographer, Scott spends many hours outdoors and on trails every week. It's a hobby he picked up in retirement and he can't get enough! Even though it means waking up very early in the morning to get the best photos, he looks forward to this quiet time on trails, connecting his mind, body and spirit to nature.
"I love to be out and exploring a trail before other people are even awake"
Thanks to his trusty camera and keen eye, he's captured images of almost 500 unique species of animals – everything from squirrels and porcupines to foxes and wolves, and a great blue heron and great horned owl. The one thing each of the photos have in common is that Scott had to be observant and patient, spending time on the trail to earn the trust of the animals, and then knowing when it was the right time to click the shutter. He takes care to maintain safe distances, so the animals aren't disturbed nor feel threatened by his presence. And he practices the leave no trace approach of many outdoor enthusiasts.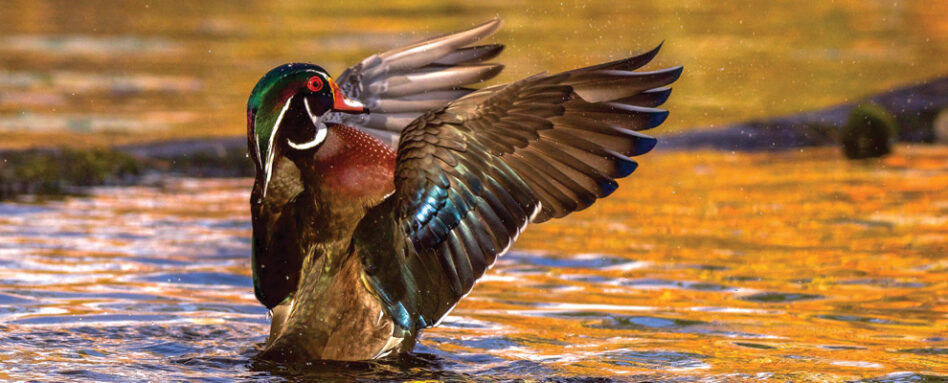 "More people = more maintenance and growth"
"It's been terrific seeing more people out and enjoying the trail systems in my community since the start of the pandemic. A few challenges have arisen out of this increase in use though, since more people using a trail means there's more wear and tear on the trail itself," says Scott.
He shares that he loves seeing people benefiting from spending time on trails, just like he does. But he notes that for trail systems to be sustainable, maintained and even growing to welcome more people, more resources will have to be available for Trans Canada Trail and community-based trail groups across the country to ensure continued access to these havens of nature.
Scott says, "it's important that trails be kept in good condition so they're safe and accessible to whoever wants to visit, and they also have to be relevant. That means that they need to meet the needs of many different trail users – hikers, bird watchers, bike riders, to name only a few. Trails have to be financially supported so they can be developed and maintained, ensuring they're useful for the different activities people like to do."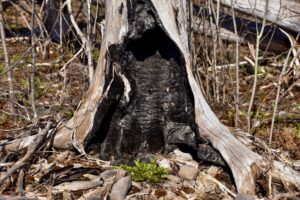 So much can happen during a 20-minute storm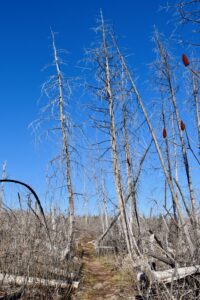 Since embarking on his photography hobby two years ago, Scott has enjoyed seeing how the landscapes and animals change as the seasons shift, one into the next. Only a few months ago, for the first time, he encountered the aftereffects of a powerful storm. The storm lasted only 20 minutes, but the damage left in its wake was significant. In the days that followed, Scott saw downed trees, trail paths that were impassable due to debris, and animal habitats that were impacted.
"I tried to navigate a trail but had to turn around because it wasn't safe to continue," he shares. "Seeing the damage caused by this one storm leads me to hope that Trans Canada Trail will be supported with sufficient resources to deal with the impacts of these types of powerful storms in the future."
Raising funds so trails stay open and accessible
"My belief in the continuing need for trails to be safe, available and accessible is why I hosted a fundraiser for Trans Canada Trail, in partnership with my son," he adds.
Scott and his son Trevor, also an avid amateur nature photographer, discovered this shared passion during the COVID-19 pandemic. That tumultuous time had an unanticipated silver lining for them: it sent father and son outside, in Ontario and BC respectively, to explore their incredible natural surroundings – often on the Trans Canada Trail – and they formed a stronger bond in the process.
After capturing many incredible moments, they wanted to give back, so they co-hosted Wild Places, Wild Faces: A Year in Nature, an online photography presentation and fundraiser showcasing wildlife, landscapes and stories from across Canada, welcoming 250 people and raising $5,000 in the process!
These funds help keep the Trans Canada Trail accessible to all users, year-round. Stay tuned for their second fundraiser, coming January 2023!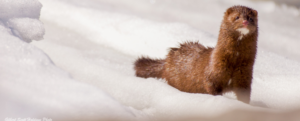 Proud to play a part in the future of the Trans Canada Trail
"To me, the Trans Canada Trail is all about sustainable access to nature and I'm proud to play a part in making sure this national trail continues to be available to everyone across the country," concludes Scott.
Donate today
Donate today to enhance and protect the Trans Canada Trail for future generations! 
Trans Canada Trail is a registered charity and you will receive a tax receipt for your donation (minimum of $10).