18 May, 2023
Training for a Half Marathon – and Raising Funds for Trans Canada Trail!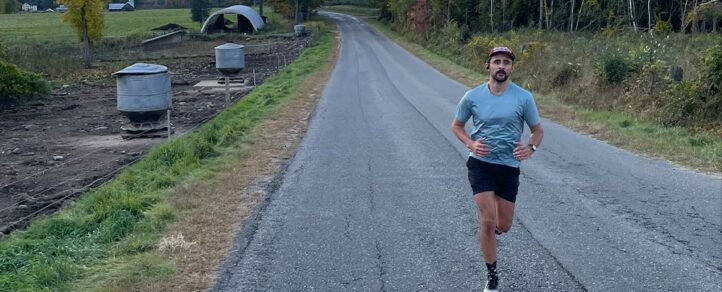 Meet Michael Hutchison, a Canada Running Series Charity Challenge Participant in 2022
Meet Michael Hutchison, a Toronto-based runner who undertook his first official race in 2022: a half-marathon! He had completed some smaller races previously, but that was his first 21K.
Michael took up running during the COVID-19 pandemic, a time when many of us clamoured to get outside and stay active whenever possible. He explains, "Running is a great way to get outside and into nature. I especially love running in the winter – it's great motivation and there are fewer people out on the trails!"
Throughout his training, Michael felt more entrenched in the community, as he got to know locals, including several dogs (and their owners). He's trained on multi-use trails alongside walkers, runners, cyclists and on occasion, cross-country skiers.
Exploring the country through trail running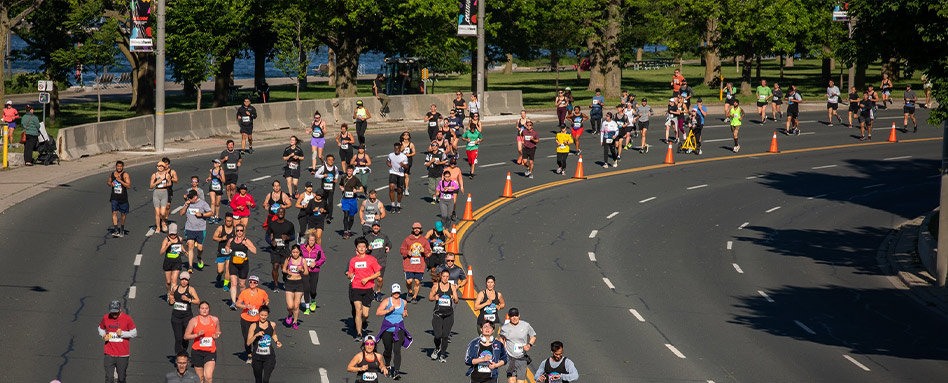 Michael often travels for work, and while doing so, he's been able to hit the trails and keep up his training! In Edmonton, he enjoyed a brisk winter run; in Montreal, he toured Verdun and LaSalle; and in St. John's, he ran around the charming town of Quidi Vidi. All of these runs allowed him to see the cities he visits from a new vantage point.
What's so great about running, anyways?
The short answer is … a lot! While he previously preferred cycling, running has allowed him to get out and stay active with much less equipment, and to explore in a new way. Michael says, "Running is an energy booster for me. I work at home, and running gets me out and breaks up the monotony of the day. I love setting challenges for myself and seeing what my body can do!"
Supporting the Trail he trains on as a Canada Running Series Charity Challenge Participant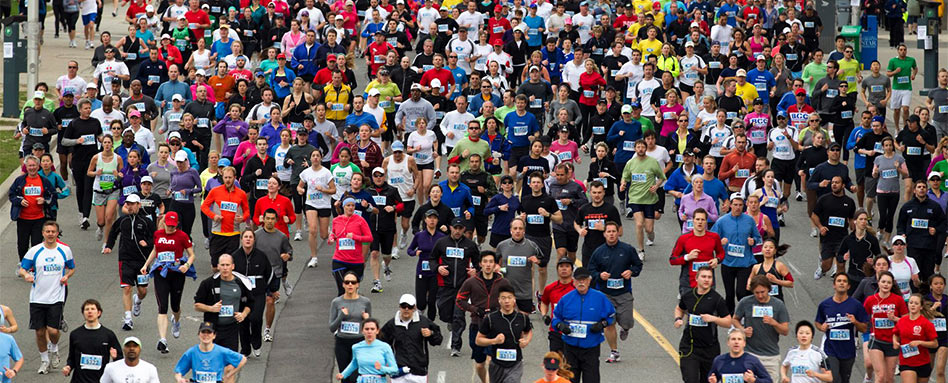 When Michael started running, a half-marathon was far off. He initially aimed to run five kilometres, sometimes completing only three or four kilometres. He worked on his form, worked with physiotherapists, and gradually built up enough endurance so that a half-marathon seemed within reach. He enrolled in Canada Running Series' flagship event, the Toronto Waterfront Marathon, for the half-marathon. Michael chose to do so as a Charity Challenge Participant for Trans Canada Trail, adding a donation to the Trail as part of his registration.
Why run as a Charity Challenge Participant? For Michael, it was an easy choice. He's worked for non-profit organizations in the past and understood how important these fundraising events are to the recipients. He chose Trans Canada Trail because of the good it offers, both to himself and others.
"Supporting Trans Canada Trail was almost poetic," Michael says. "I love knowing that I'm training in my community along the Trail, and other people are training on their local section of the Trail, and we're all connected to the ground under our feet."
Michael's race went great – he surpassed his goal of 1:40 for the half-marathon, finishing at just under 1:35. This winter, after some time spent recovering from an injury, he resumed racing at the Around the Bay 30-kilometre race in Hamilton in March, and the Toronto Marathon in May.
Planning to take part in a Canada Running Series event this year? Consider supporting Trans Canada Trail! Find out more about races and how to support us here.