A message from
Jane Pepino
Chair, Trans Canada Trail Foundation Board of Directors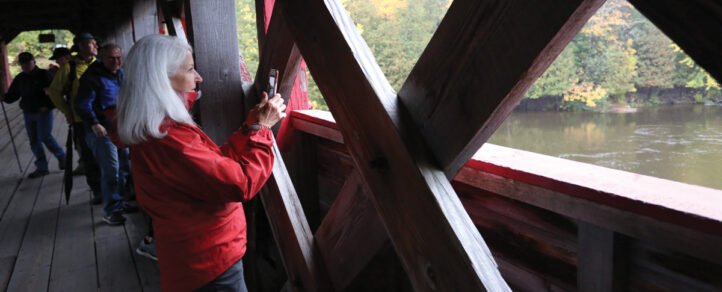 As of September 2021, I became Chair of the Trans Canada Trail Foundation (TCTF).   
I'd like to thank Valerie Pringle, who preceded me as Foundation Chair and whose dedication to the Trail is truly something to be celebrated. My thanks also go out to the TCTF Board members who came before me, whose hard work and love for the Trail have greatly benefited both the Trail and everyone who loves to spend time on it.  
This past year, new and enduring partnerships supported our work on many impactful projects. Power Corporation of Canada committed to supporting the development and implementation of trail building and skills training for youth and communities, while partners like TD and Via Rail ensured that initiatives like the Great Canadian Hike engaged more people than ever before in getting outdoors. Generous individuals and foundations — like the Richardson and Asper family foundations, and Frank McKenna and the Rhéal Cormier Foundation, highlighted in this report — supported important projects that make some of the most spectacular parts of our country more accessible.
Some may ask, why support the Trail now, in 2022? After all, its connection was achieved in 2017; what else is there to do? My answer: a lot! From urgent projects that need support like converting roadway connectors to greenways, to emergency repairs after natural disasters or from winter erosion, and much more, there are always new, time-sensitive projects that need our support, and they need it now.   
What's more, the past year has shown us how much people across the country rely on and appreciate the Trans Canada Trail. We all benefit from it — as a respite from our everyday grind; as a place to stay active; and as a support to our mental health.    
We're truly thankful to all our donors for their enduring support and all they've helped us accomplish. After the past two years of pandemic challenges, we're looking to the future with fresh eyes and we're looking forward to what's to come: new projects, new excitement and new connections along the Trail.   
I'd like to recognize the essential support of the TCTF Board of Directors. We couldn't do it without you. 
– Jane Pepino
---
Trans Canada Trail Foundation Board of Directors

Annual Report 2021-2022
Our 2021-2022 Annual Report looks back on the many accomplishments and progress made over the past year, all of which are worth celebrating.