11 September, 2023
Hot Off the Presses! Our Annual Report is Here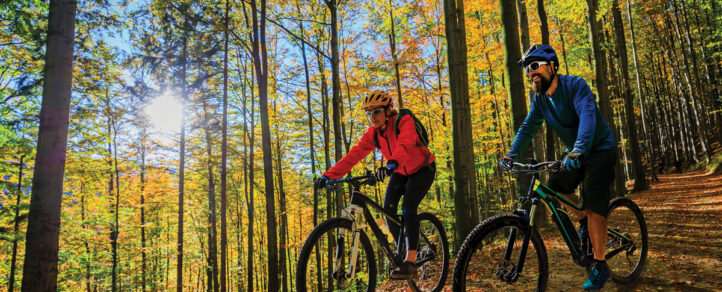 It's hard to believe it's already been a year since we announced our last annual report. But it has, and here we are. We're so pleased to present our 2022-2023 annual report, which outlines all the incredible work we've achieved this year alongside our dedicated partners, supporters and volunteers.
Promoting the Trans Canada Trail as a world-class destination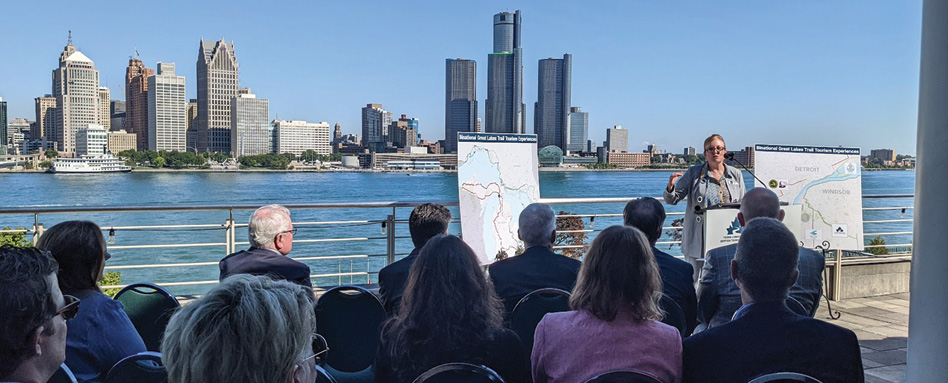 Exciting news from 2022-2023: we signed new partnerships with Destination Canada and the Indigenous Tourism Association of Canada, and we look forward to working together to encourage sustainable tourism and amplify the Trail as a must-visit destination for residents and visitors. On a regional level, we signed a Binational Great Lakes Tourism Partnership with Ontario and the State of Michigan.
Pivoting to address the changing climate
Floods and wildfires have devastated trails and communities across Canada, and we've been working closely with trail groups from coast to coast to coast to ensure safe access to the outdoors. We established a Climate Emergency Support Fund to support trail groups repair damage, ensuring that people across Canada have access to the outdoors for their physical and mental health.
Trail projects, increasing accessibility and working with the next generation of Trail stewards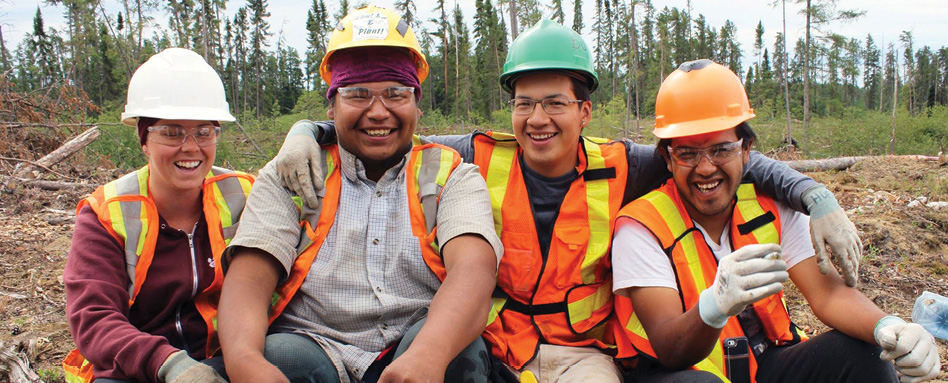 We continued work on Trail projects and impactful collaborations, including our exceptional Trail Care Grant program, where we provided grants to trail groups across Canada. We continued our work with our Trail Builders of Tomorrow initiatives, including the Outland Youth Employment Program, creating educational programs for Indigenous youth. And we increased accessibility on the Trail, with 25 Trail sections newly mapped by mappers of diverse backgrounds and lived experiences.
Making a difference, with thanks to our supporters
Another highlight of our 2022-2023 year? From cause marketing partnerships to working with direct corporate partners, we supported impactful programming and spread the word about the Trans Canada Trail far and wide. We connected brands that love trails with trail groups and trail users across the country.
Celebrations, relays and lots of fun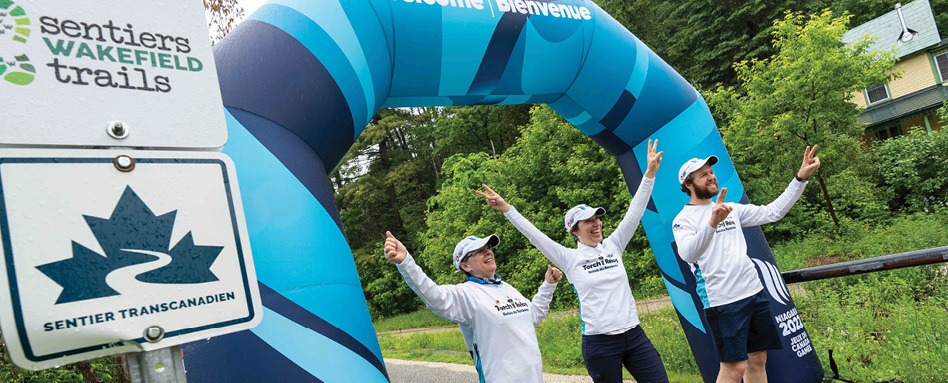 It was an action-packed year with tons of fun events. We participated in the 2022 Niagara Canada Summer Games torch relay, which started in Ottawa and stopped at eight locations in Quebec. We were featured on an episode of the Amazing Race Canada, with participants completing along the beautiful Bow River. And much more.
You can find our annual report in an easy-to-navigate interactive format. Our thanks – as always – to the dedicated volunteers and staff who keep us going year after year. See you on the Trail!