About Trail Care
Every spring, thousands of volunteers clean up and improve Trail sections in communities across Canada, to ensure that all users can safely access the benefits of outdoor recreation on the Trans Canada Trail. This is essential work – and it is more important now than ever before, as the significance of trails to our physical and mental health grows. 
In 2022, there were 166 Trail Care events across the country, engaging more than 1,000 volunteers. They tackled everything from clearing fallen trees and branches to repairing damaged trails due to flooding or storms to removing garbage and installing wayfinding signs.


This year
We awarded Trail Care Grants to 192 trail organizations and volunteer groups, across every province and territory, that operate, maintain and enhance the Trans Canada Trail from coast to coast to coast.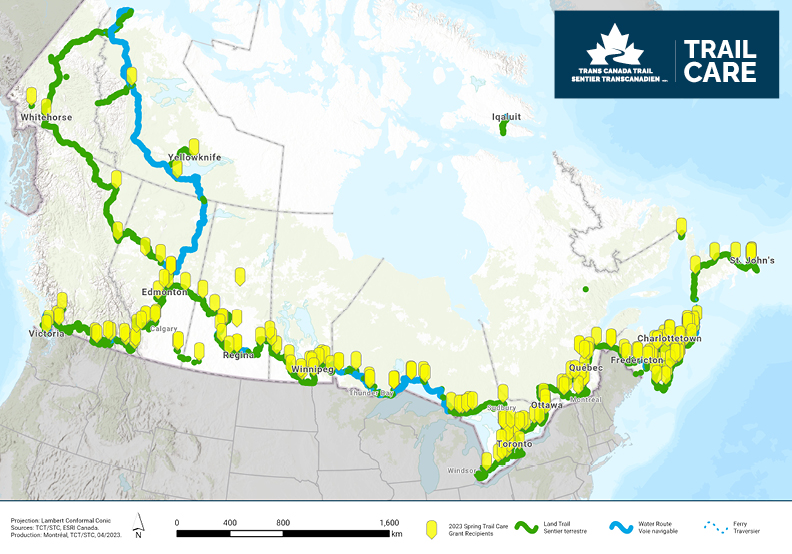 ---
This year's

Trail Care is generously supported by 
Columbia Sportswear |  Athletic Brewing Co. | Hydro One's Energizing Life Community Fund